Domestic Hot Water Production
Domestic Hot Water Production
Domestic Hot Water Production
With years of expertise in manufacturing Domestic Hot Water heaters, Ridel-Energy has a wild range of high water heater made in France.
Our domestic hot water production ranges are developed for community facilities, the tertiary sector and for industries.
Hot water production can be achieved through gas burners, electrical heaters, renewable energies or through a mix of theses sources.
Ridel-Energy's domestic hot water production units are made in enamel-coated steel, black steel or stainless steel, depending on the usage (DHW or technical water) or the preference of the client.
Combined with our heat recovery equipment and our energy storage tanks, they will allow you to :
prioritize the use of renewable energies for your hot water production,

heat your water during off-peak hours,

absorb consumption peaks,

prevent your installation from short-cycling,

decrease your energy consumption.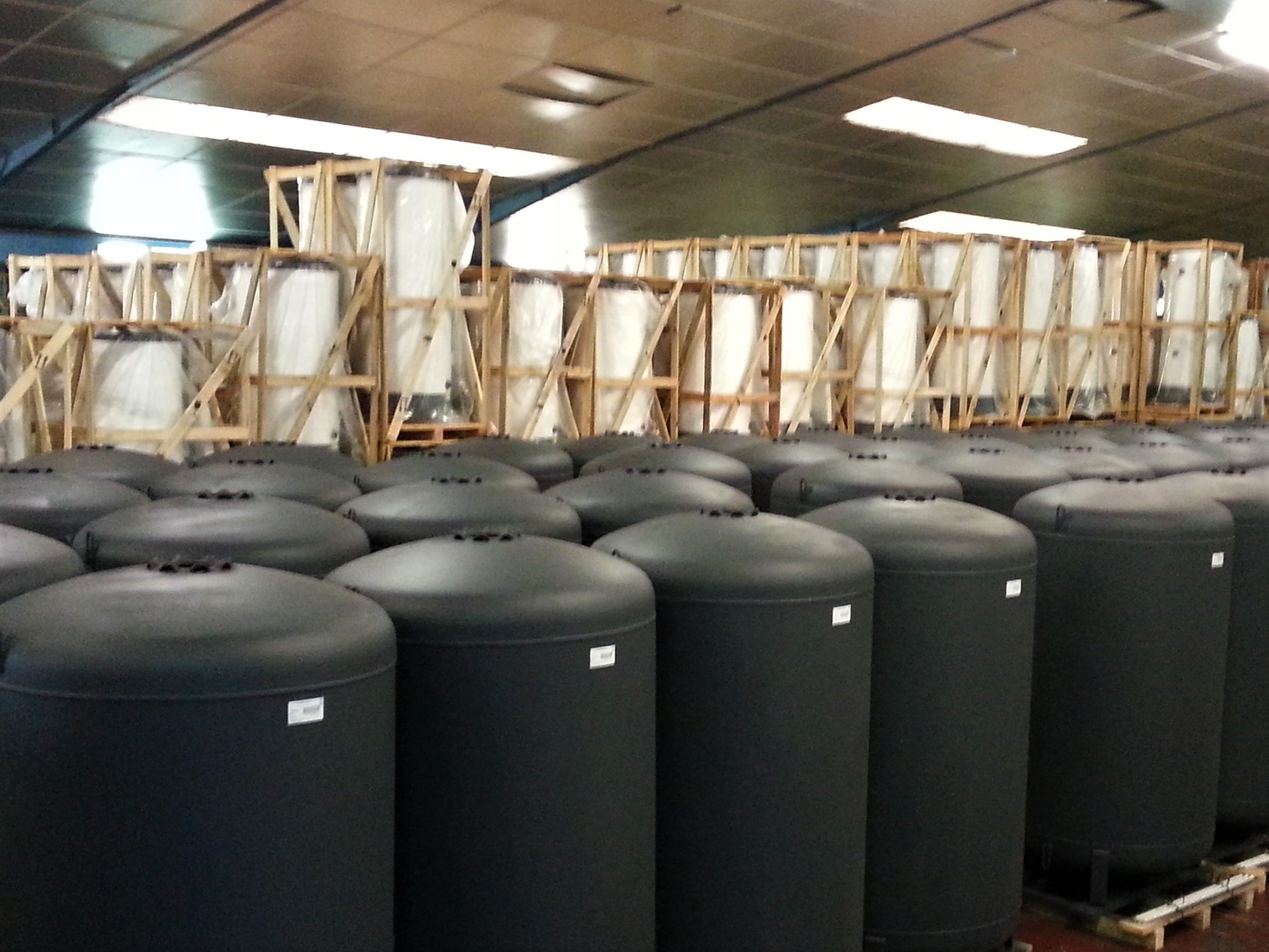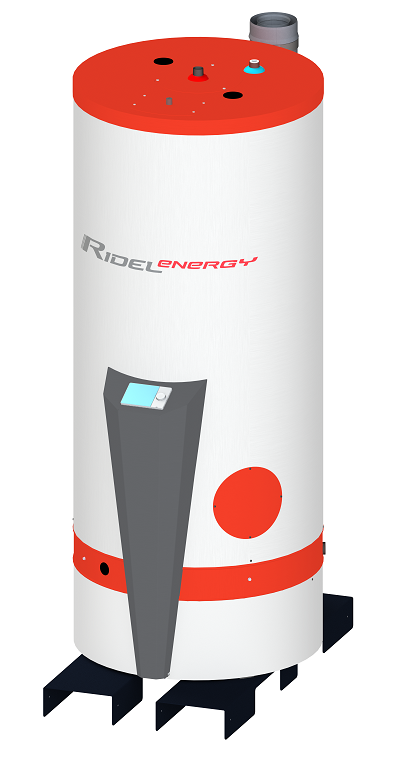 Our range of condensing gas-fired high efficiency hot water heater Ridel/G-kd heats your DHW and provide a great efficiency up to 109% with a power from 18 to 60 kW
Perfect for the DHW heating, the built-in regulation and programming system allows you to choose your production hours to save even more energy.
Very low NOx and CO emissions compliant with environmental requirements (EN89/A3 Class 5).
Ridel/G-kd is available in 202L, 269L and 380L.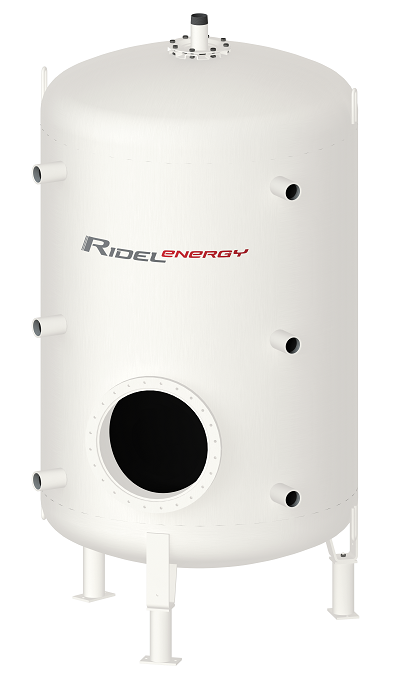 Our range of enamel-coated electrical water heater Ridel/E-ws is specially designed for the storage and production of calories in DHW.
It has been specifically designed to meet DHW production and storage needs both in the residential and manufacturing sectors.
Available from 300L to 3 000L.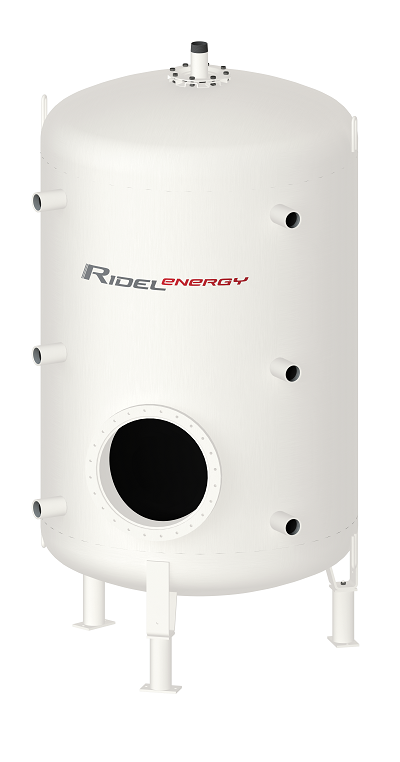 Our range of electrical water heater Ridel/Ewp is specially designed for the storage and production of calories in primary water.
Save energy by optimizing the use of your water heater!Installed on your hot water circuit, it allows you to accumulate calories.
Available from 300L to 3,000L in our standard line, Ridel/E-wp is also available from 4,000L to 20m³ on demand.
All specific requests can be handle : several manhole, electrical power going up to 300 kW etc…


This range of enameled DHW heater Ridel/G-cm provides efficiency up to 90 % for powers going from 22 to 100 kW.
With its high efficiency and its compact design, the Ridel/G-cm allows you to heat your DHW at a low cost.
Enamelled steel tank compliant with DIN 4753-3 : The best alternative for a DHW storage with high sanitary requirements.