Technology of Ridel Energy's Heat Recovery Equipment
Ridel Energy's Heat Recovery equipment heats/preheats water for your domestic and production processes.
Our recovery equipment collects the heat generated by your production systems, turning system waste into free hot water.
Our exclusive technology is based on a dual heat exchanger submerged in an energy storage tank.
Schematic Diagram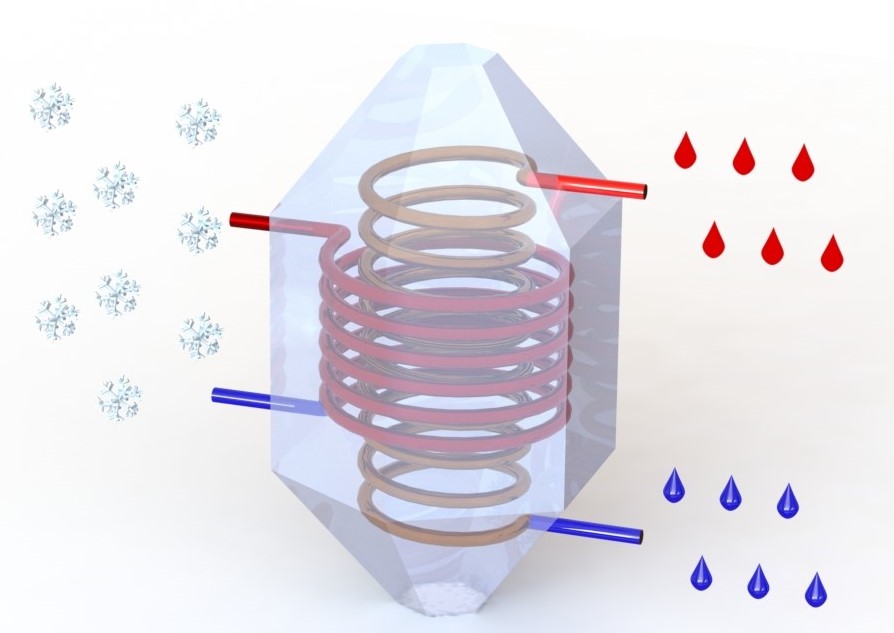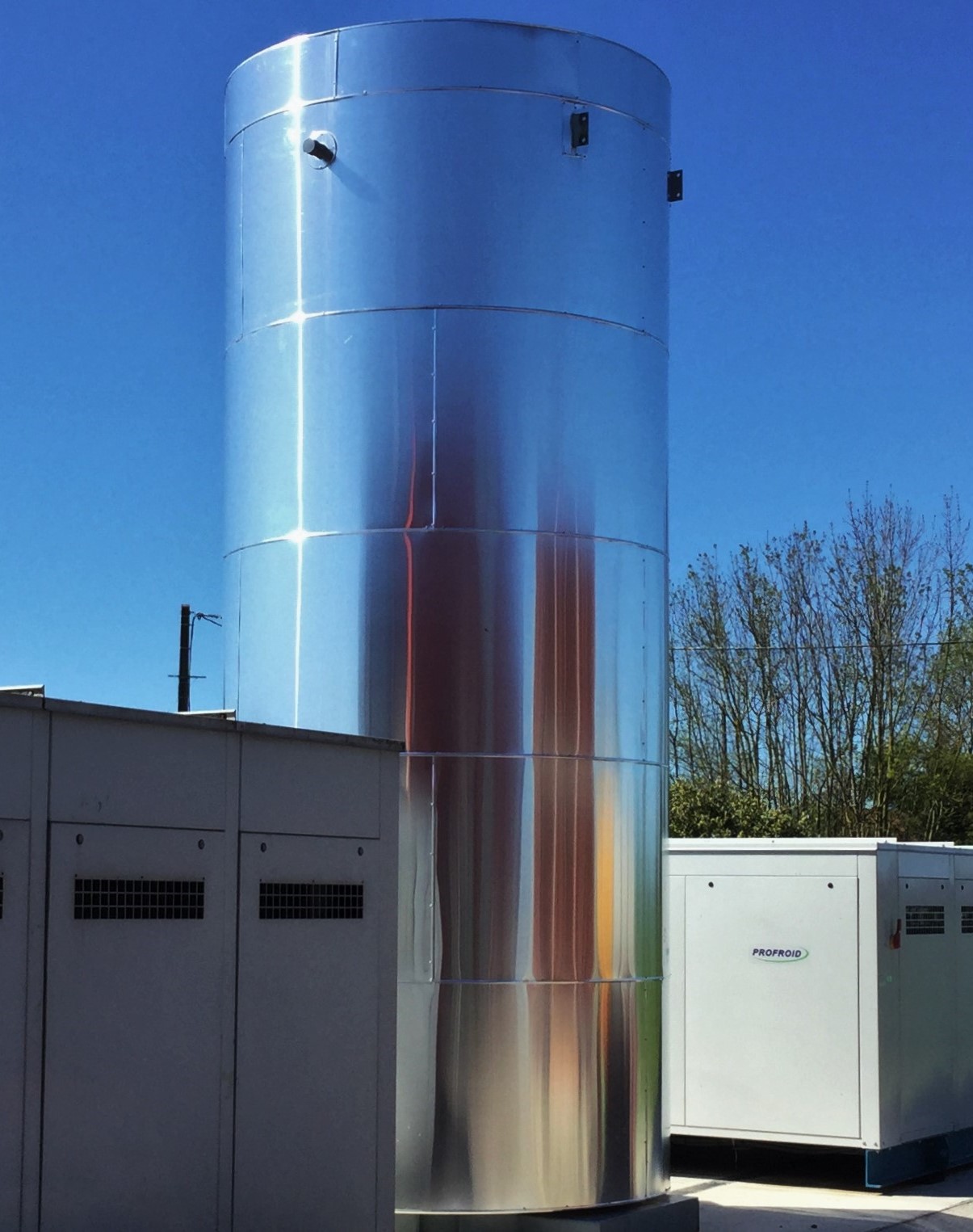 The storage tank fills 3 main roles :
Capture energy.
Store energy.
Redistribute energy.
Our exclusive system allows for the continued production of hot water even when your cooling systems are inactive. In addition our static heat storage system eliminates maintenance problems related to calcification, oxidation, and legionella contamination.
As an added benefit the Ridel reduces heat stress on refrigeration systems, extending life and increasing efficiency.
Ridel has been designed to make the efficiency of your refrigeration system primary, and functions at peak efficiency without triggering unnecessary cooling.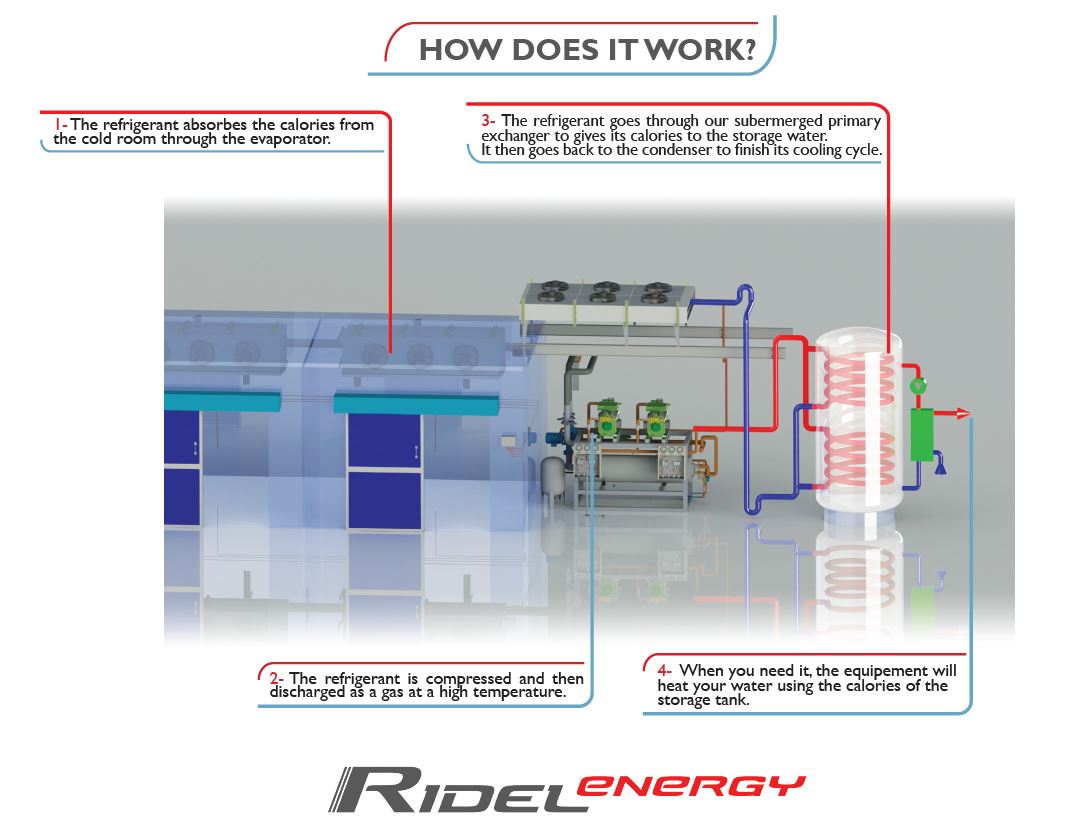 Our range of Heat Recovery Equipment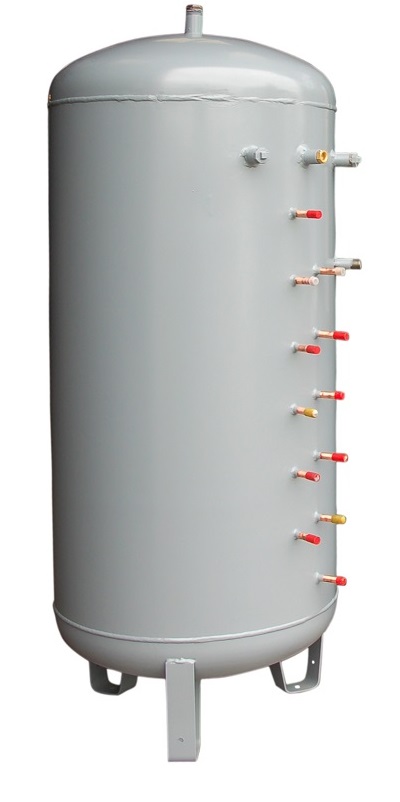 Ridel/Ref has been specially developed for smaller scale refrigeration installations.
This product is perfectly adapted for convenience stores, butchers, bakeries or restaurants.
Available in 200L, 300L and 500L, the Ref/Ridel is simple, efficient, and easy to install.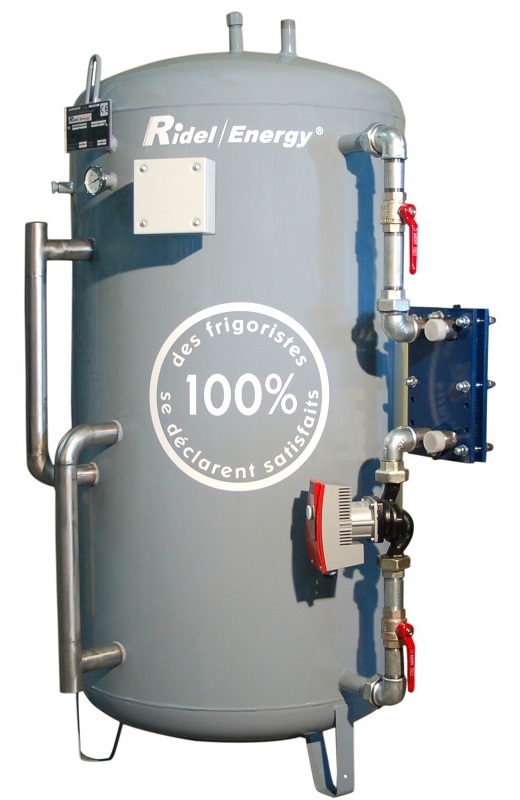 Ridel-Energy's core business, Ridel/Rec is available in a large range of volumes from 500L to 20,000L. These units are customized for the refrigeration equipment already installed.
Designed for large retail stores and light industry, the Ridel/Rec allows you to produce free hot water for needs in domestic hot water and/or heating.

The Ridel/Pack is your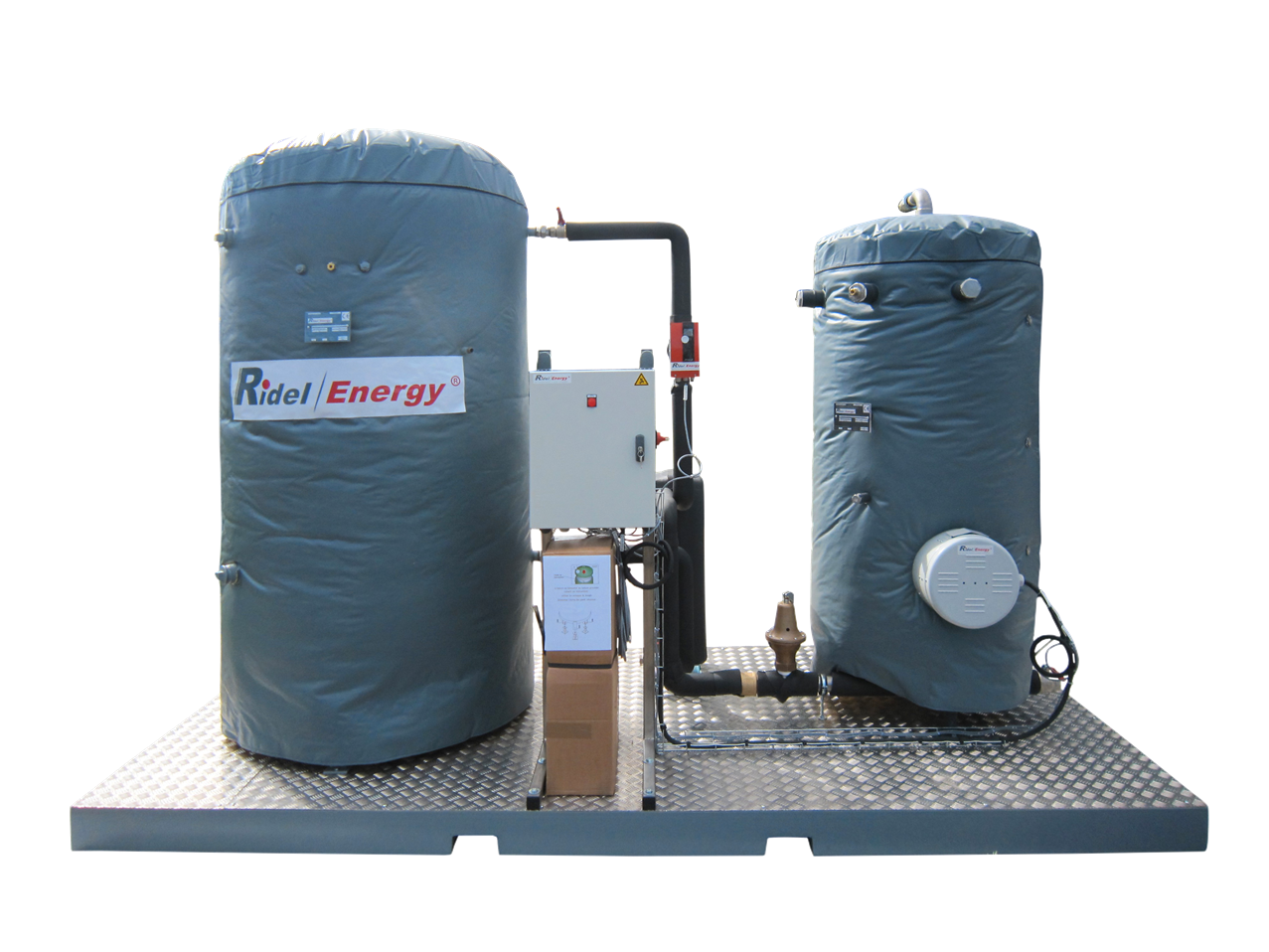 complete hot water production tool.
While the recovery unit provides sufficient heat for most needs, the Pack/Ridel provides a secondary cylinder for supplemental heating when necessary.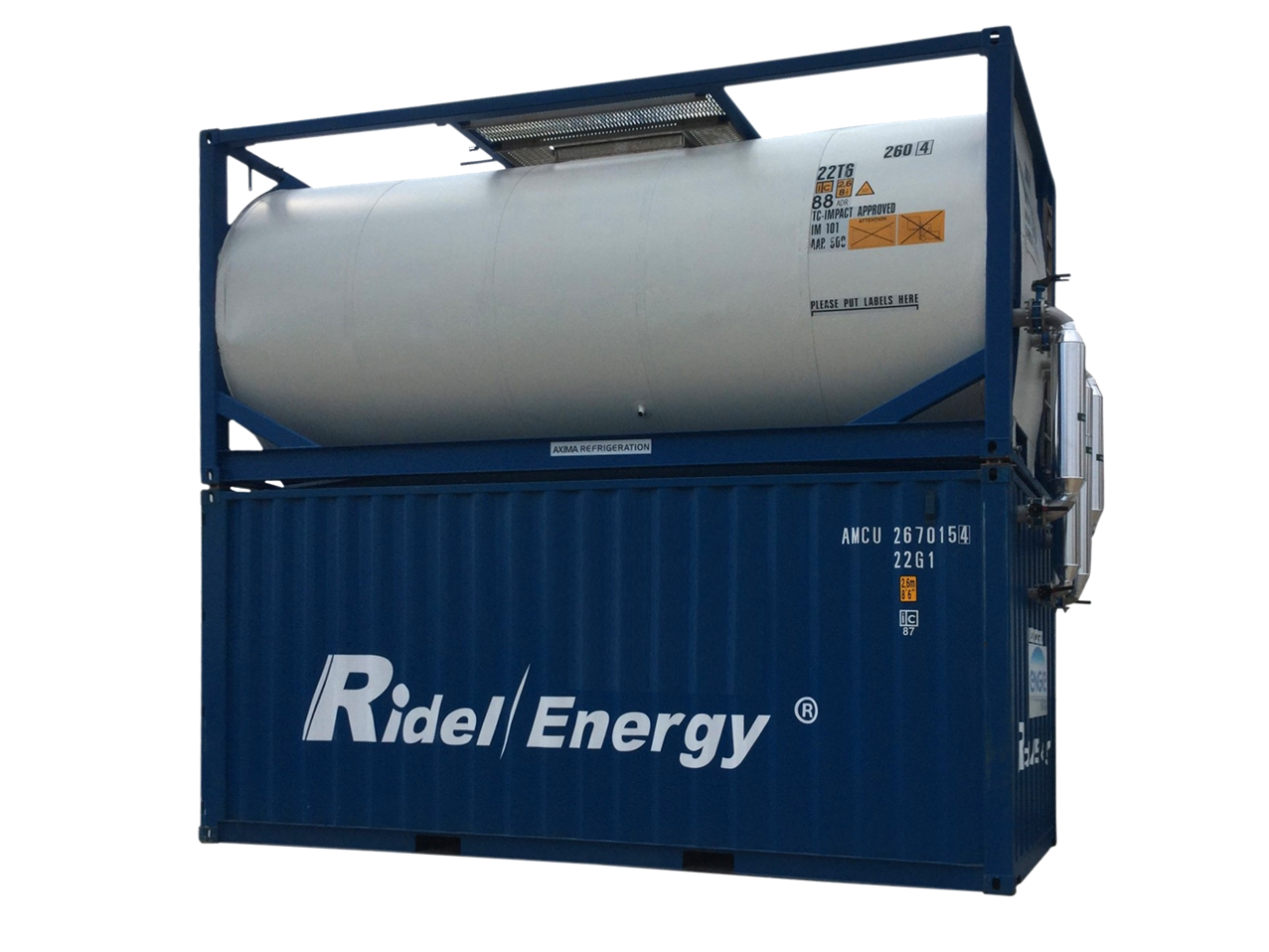 Designed for a full range of industrial use, the Ridel/Cub is an optimized heat recovery system intended for free standing outdoor installation.
Perfect for high refrigeration powers, Ridel/Cub is efficient and easy to install.
Discover the technical characteristics of our Heat Recovery Equipment
Ridel/Ref en
admin
2016-12-01T05:13:15+01:00